My dear church family,
As I look out my kitchen window I am beginning to see a longtime dream come true – the makings of a garden! Ever since we were newly married, Kevin and I have talked about having a garden, imagining where we would plant it, and what foods we would want to grow. May 24th we are celebrating our 9th anniversary (!!), and I'm so excited to finally be putting in our garden. So far, Kevin has done all the work (oops, thanks, babe!). He continues to surprise me with his vast knowledge of gardening (learned from my great in-laws!) and has been over and over the soil with his great-grandpa's trusty roto-tiller.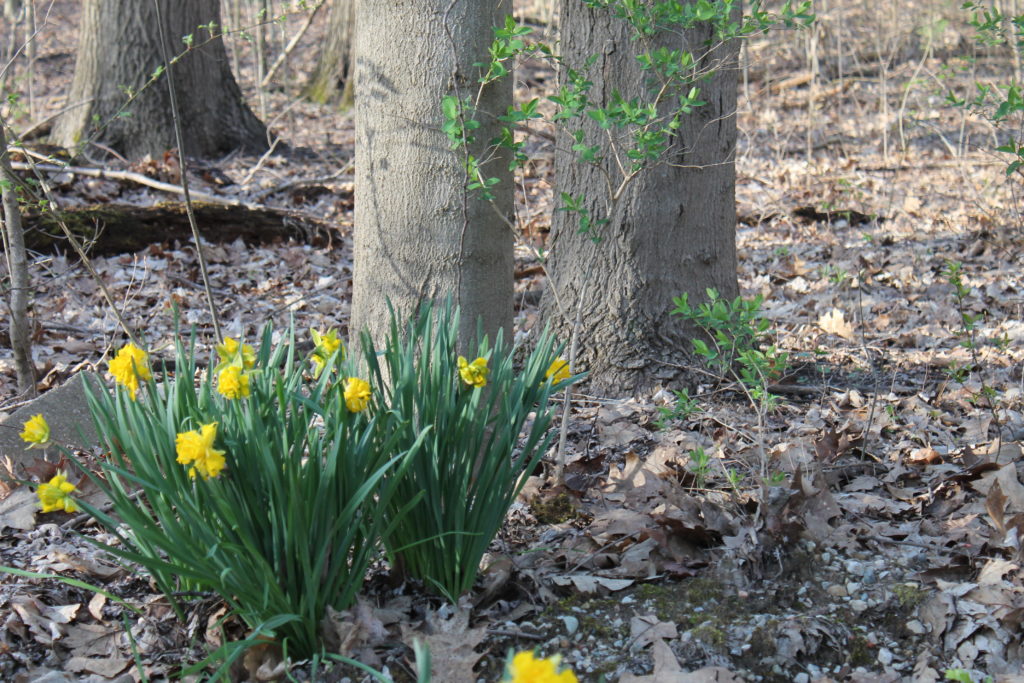 There's something about watching things grow, isn't there? It's a deeply spiritual experience for me to think through the growth of a single plant. The way the seed dies, being buried in the ground, feels a bit frightening. We must wait, trusting for the new life to spring up from the earth, almost magically. With the perfect combination of time and dreary rainy days and bright sunshine-y afternoons, the seed will yield its fruit in season (Ps. 1:3). Part of my spiritual practice during this season of Eastertide, is to contemplate new life, the slow process of growth, in our garden. It will keep reminding me of the way God works in our own lives – we can plant seeds and we can water them, but only God can make things grow! (I Cor. 3:6)
As the roots are going down deep in our garden, I am realizing that my husband and I are truly putting down our own roots. It's kind of embarrassing to admit this, but finally, after three years in pastoral ministry here in Monroe, we have both officially settled in to our offices. Kevin dug through the corners of his desk where paperwork from its previous owners was still filed away, and I have moved into a new office adjacent to his. Having these spaces to meet and pray with you, to study in solitude and to hear from God in prayer has already been a true gift. (Special thanks to everyone who's helped! You all should check out my desk, made by our friend Kyle Loomis using a broken pew. So beautiful.)
As pastors in the Free Methodist denomination, we are appointed to a church by the Ministerial Appointments Committee (MAC) every annual conference (in June)…and when they ask us if we'd like to be reappointed we can wholeheartedly say, "Yes!"  The Lord continues to invite us to create community, and that takes time and commitment. As far as we're concerned, the Eccles are here for the long-haul!
MFMC, we love doing life with you, serving you, and watching you grow!
-pastor melanie